IT that works for you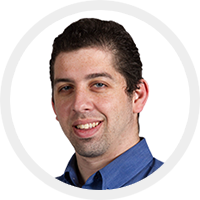 Started in 2008, Titan Technologies is a complete technology solution provider. We are 100% committed to making sure business owners have the most reliable and professional IT service in Central Jersey. Our team of talented IT professionals can solve your IT nightmares once and for all.
Here's why so many businesses depend on Titan Technologies for complete IT services and support:
REASON 1 – In addition to the normal scope of work you'd expect for technology maintenance, we go a step farther and work with you to help develop practices to help your business' productivity via technology.
REASON 2 – You don't have unexpected bills – as an Managed Client of Titan, you pay one flat fee every month for EVERYTHING – no unexpected bills.
REASON 3 – No geek speak here! We make sure you understand technology in YOUR language.
REASON 4 – Experience – a combined total of over 100 years of technology support experience!
REASON 5 – Simply the best – Our team is the best technology support firm in Central Jersey - no hype; just fact - backed by client surveys, certifications, experience, and old fashioned detective work. No one does it better - we're positive of it.
Our custom service packages deliver what you need and want without overstepping the boundaries of your budget. From cloud services to data backup, Titan Technologies is here to team up with you and your company for expert support.